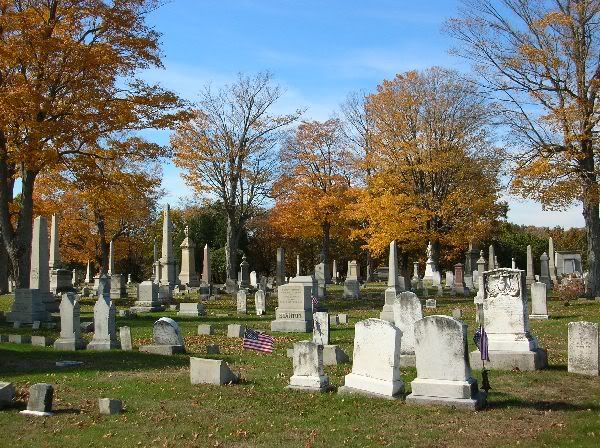 Before anyone looks at this picture and thinks "What the heck has a cemetery got to do with this week's theme?" let me just explain myself as best I can!
First off, if you look closely you will notice that there are several broken or close-to-broken tombstones in this picture and that alone would fit the theme of "broken" but more than that is the place itself.
A cemetery is a place of broken hearts, of broken dreams, of broken lives. Chances are very good that for every tombstone and grave marker that you can find in a cemetery there was a broken heart attached to it somewhere for very few of us live our lives totally alone and have someone to grieve for us when we die.
This picture was taken at Yantic Cemetery here in Norwich and - believe it or not - it's one of my favorite places in town. It was established in 1884, sits on over 28 acres, and has some of the most interesting gravestones in the area. I am sure that each and every single one of them has a story, most of which I shall never know, but I like to think about the people who have made this cemetery their final resting place and wonder what their lives were like.

Saturday Photo Scavenger Hunt Participants
Get the code and join the Blogroll here!
View More Saturday Photo Scavenger Hunt Participants
Powered by... Mister Linky's Magical Widgets.