*************************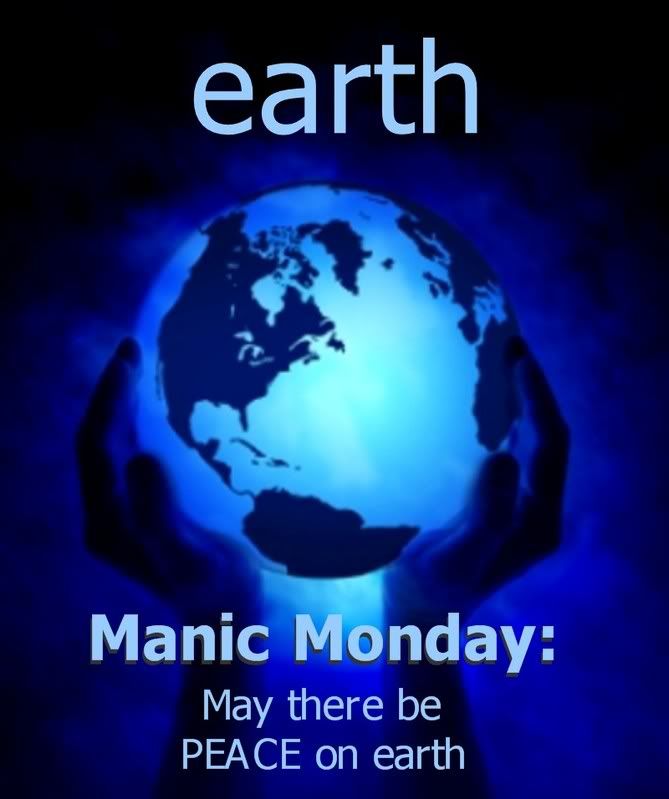 Banner courtesy of The Jannaverse
Today's
Manic Monday
word is "Earth" in honor of this coming Wednesday's Blog Blast for Peace. Peace is something that we all want to have all the Earth over but when I saw the word for this week my thoughts immediately raced back in time to the 1970's and one of the most comfortable pair of shoes I owned - ever! My Earth shoes! I wish I still owned them even though, after giving birth to three children, my feet are certainly not the same size they were when I was in high school!
For those not familiar with Earth shoes, they originated in Copenhagen, Scandinav
ia in 1957 and were designed by a yoga instructor named Anne Kals. They didn't make their way to the United Staes until 1970 when they were first marketed under license by Raymond and Eleanor Jacobs who changed their name from Anne Kals Minus Heel Shoes to Earth Shoes when they were impressed by Earth Day crowds gathering near their just opened store in New York City. The name change was a snap decision by the Jacobses but it was a successful one as the rest - as they say - is history!
The shoes have is what is called a "negative heel"- meaning their heels are actually lower than their raised toes. This was said to mimic the effect of walking in sand and to make for orthopedically superior posture. They also had boxy toes which gave your toes room to "breathe" and made for one incredibly comfortable shoe that was available in all sort of styles from sandals to boots to clogs to even hiking boots. Fashionably they might not have looked all that great but who cared?
The pair I had looked very much like the pair pictured here which, incredibly, are available now at several shoe stores as Earth shoes seem to be making a comeback - woohoo! I'm really going to have to think about ordering a pair as I just can't seem to find shoes that are comfortable anymore. Besides, like Manolo Blahnik, the pre-eminent European shoe designer who is an unabashed Earth Shoe fan said: "It was the first shoe, [along] with the Jesus sandals, to make a social statement!" I may not be all about making statements but I am definitely all about comfort and practicality!
Be sure to visit all of the other
Manic Monday
Minions by visiting Morgen at
It's a Blog Eat Blog World
!
P.S., I now work 16-hour shifts on Mondays from 7:00 a.m. to 11:00 p.m. but if you visit me, I'll be sure to get back to you either late tonight or on Tuesday!