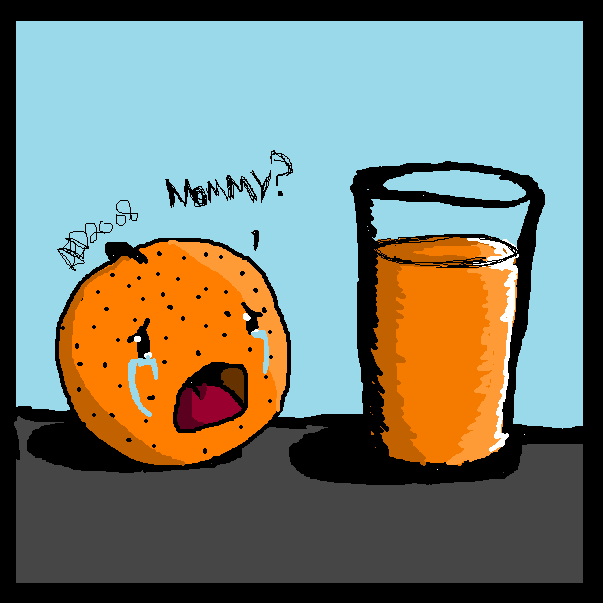 Now don't you feel bad about that last big glass of orange juice you had??
I'm not exactly sure where my daughter gets her ideas for these pictures (this one is somewhat similar to the one she drew with the snowman ripping off and eating the other snowman's head) but they remind me of a little bit of Gary Larson's "Far Side" cartoons or perhaps even a tiny bit of Bill Watterson's "Calvin & Hobbs".
At any rate, it seems that she is trying to find her own unique style and I am rather glad that she is going in other directions other than an anime-style. Now if her darned art teacher would actually
like
some of the work she's doing rather than just saying it's all "silly cartoons" ... there has been a lot of talent out there making a lot of money while making a lot of people laugh with "silly cartoons" - Mr. Novak would do well to remember that!