I had hoped to have my post about the day the girls and I spent touring the Gettysburg National Battlefield ready to go for today but alas, I've still got about 170 more pictures to edit and cull through before I finally can start working on the post itself. Yeah, yeah - I know, I take WAY too many pictures!
In the meantime, while I'm working on that in between work and chores and sleep and all that other fun "real life" stuff, I thought I'd share just a couple pictures from last Monday. This first one is of Amanda and Darci that was taken near the Peace Light -
This second one is Amanda and I on top of the monument for the 12th New York Regiment located on Little Round Top overlooking The Valley of Death.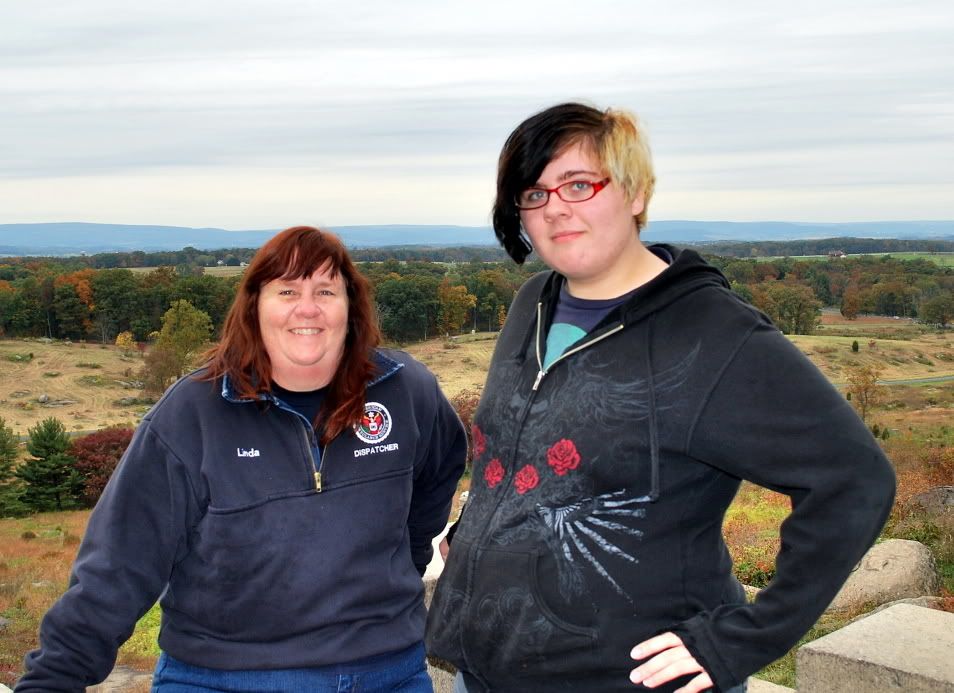 I wanted to have a picture taken there as my son Michael and I had our picture taken on the same monument when we visited Gettysburg in 1999. Gee, what a difference ten years makes - at least for my hair - but the sky looks rather the same, doesn't it?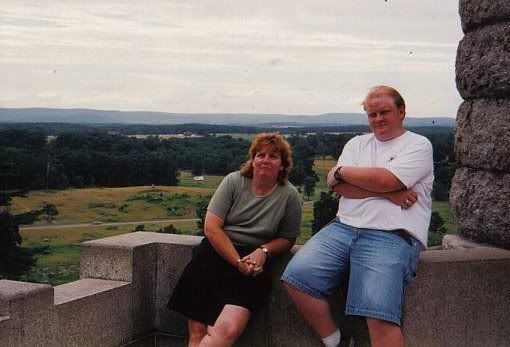 I hope I don't have to wait another ten years to have a picture taken there with Jamie one of these days!