There are so many things that need doing around here that I just have no earthly idea where to start so rather than do them, I procrastinated and decided to create this year's Christmas card using one of the photos that I took in Vermont this past winter instead. What do you think?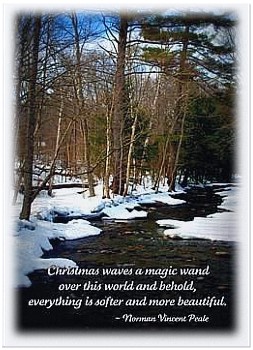 Blurred Edge 5x7 folded card
This isn't a paid post for
Shutterfly
either - just a chance to show off what a great job they do and what cool cards you can get from them! Why it almost makes me feel like a professional!