I figured if all of the news shows around the country, as well as every magazine out there, could do a "Year-End Wrap-Up" then I could, too. For those of you who got a sneak-peak at this post in your various Readers over the weekend, I apologize for obviously hitting the "publish" button rather than the "save now" button in my doped-up, head cold-induced state! Obviously I had a lot more work to do on this thing and there was just no way that I was going to get it done in one night while constantly stopping to sneeze and/or blow my nose!
However, I am feeling a bit improved and with the year rapidly rushing to a close while I spend most of the remainder of it at work helping out
other
sick people, I wanted to get this done and posted in all of its year-end glory. If you have the time and can tolerate a rather lengthy post, please stick with me whilst I journey back over the year that was 2007 and what I thought were some of my better posts. Granted, I did say what
I thought
were some of my better posts - others might beg to differ!
2007 started out well enough in the Blogosphere but I took some time out on January 15th to lament about online dating sites and the like ...
On January 22nd, I wrote a bit about my job as an Emergency Medical Dispatcher (aka 911 operator) and the frustrations of being able to give people life-saving information if only they would listen! ...

February brought my long-awaited tax return and the chance to update our computers but that also brought along some headaches in trying to hook up the computer which came equipped with the dreaded Vista program! ...
March


March found me lamenting about the logistics of trying to get out of bed in the mornings when that's the last thing I want to do in this post from March 22nd ...
March 26th found me still lamenting but this time about some back issues which put me out of commission for a little while though nothing near as bad as the back issues I had in 2005! ...
On April 9th, I wrote my 250th post and had over 21,000 visitors to my blog! As of this writing, I'm at post #790 with well over 51,000 visitors - wow! ...

250 + 21,000 = Celebration!!
On April 22nd, I did a post about the Anime Convention that Amanda and her friend Nicole went to in Boston.
At that time
it was the highlight of Amanda's year ...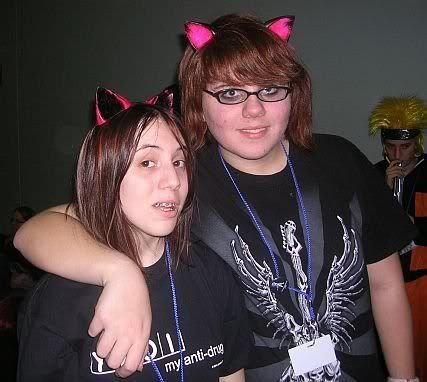 On May 9th I took Amanda, Nicole, and Dan to the DCU Center in Worcester, Massachusetts to see
My Chemical Romance
in what
then
became the highlight of Amanda's year, especially when she got to meet guitarist Frank Iero after the concert and give him some of her artwork! ...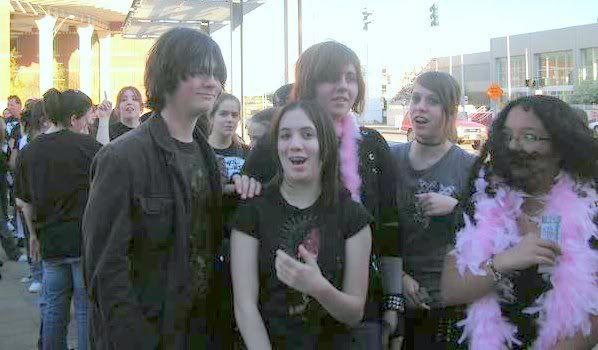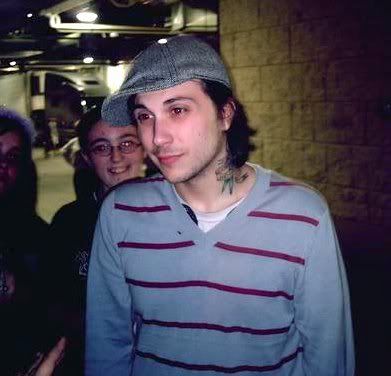 Even though the whole thing started in April, it was on May 14th that I received my very own personalized M&Ms from
Bobbarama
that my readers helped me to personalize. Believe it or not, I still have two bags stashed away! ...

Behold the Long-Awaited M&Ms!
This post on May 25th highlights the final concert band performance of the season for Amanda at
Norwich Free Academy
. She plays the flute and does a lovely job of it and I thoroughly enjoy going to the concerts. Now if I just could have talked her into joining marching band ...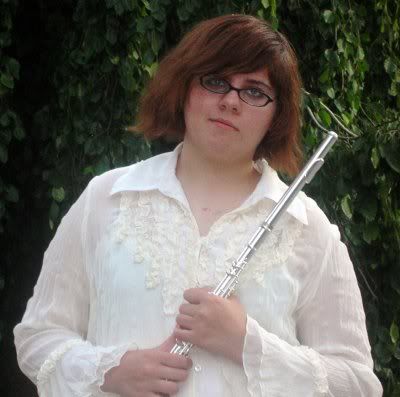 Pop Goes the Concert Band
June
On June 12th I wrote about being a worrier and, in particular, about a certain police lieutenant that works on the force at the Stockton Police Department. Statistics continue to rise for officers killed in the line of duty and I cringe every time I get a new notification in my email from
PoliceLink
. Stay safe, John ...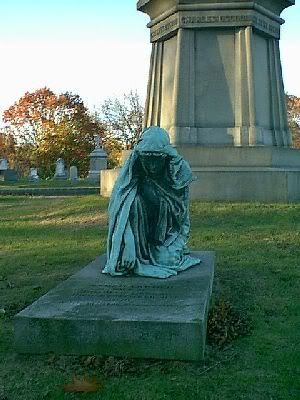 Again. Always.
June 15th found me trying my hand - over and over again - at
Guitar Hero II
while the girls sat back and laughed. Eventually my band,
Mom
, managed to beat the easy level and since then I've actually managed to go on tour at the medium level and am doing quite well! ...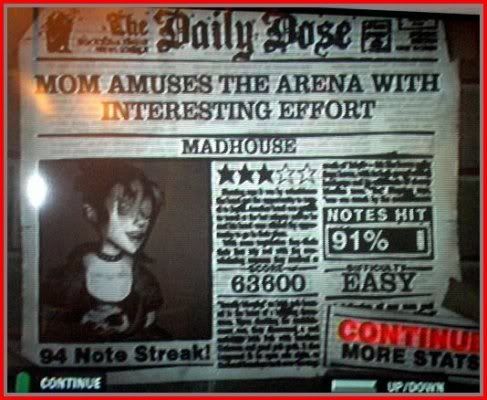 Rock On- Virtually!
July
On July 6th the girls and I took a tour of our State Capitol building in Hartford along with our friend Paula and had a pretty good time learning some of the history of the State of Connecticut ...

We Had a "Capitol" Time Yesterday!
July 29th found me writing a post on Jamie flying down to her new home in Florida after what was probably the fastest seven weeks of the year. I don't care how many times I put her on a plane, I will never get used to it ...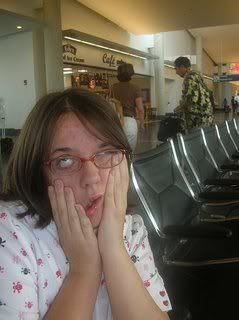 "It's much better to face these kinds of things with a sense of poise and rationality ..." ~ Panic At The Disco
August
My best friend in the world,
MizCyn
, was facing the daunting task of finally putting her autistic son Daniel into placement this summer and when I asked some of you to go over and wish her well on August 13th she was overwhelmed with the response and caring from people she didn't know at all. Again, a big thank you to all who took the time to send words of comfort and encouragement to a mom facing one of the hardest tasks of her life ...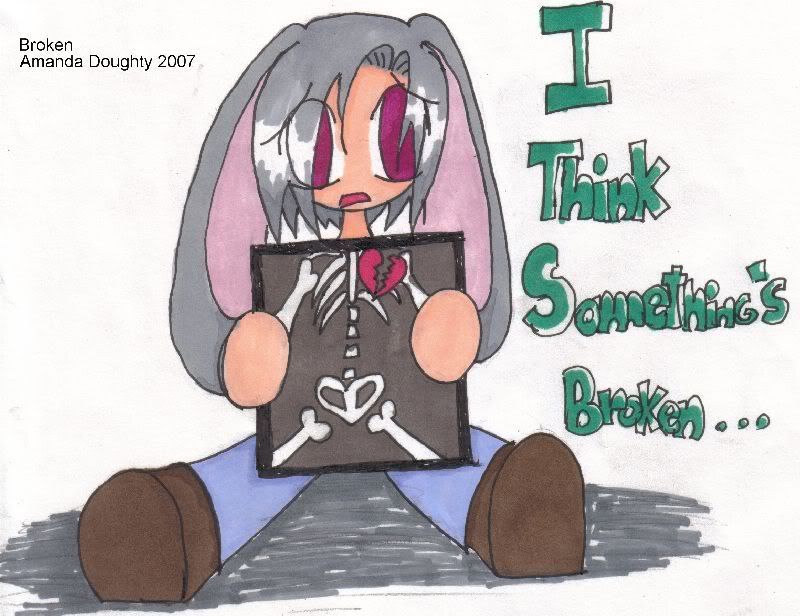 The Things We Do For Love ...
Once again the biggest highlight of Amanda's year was changing when she got to meet almost all of the members of her favorite band,
Mindless Self Indulgence
, backstage at the
Projekt Revolution
concert, in Hartford on August 26th. In addition to meeting Jimmy, Steve, and LynZ she got to meet Gerard Way, the lead singer of her second favorite band My Chemical Romance, and also present him with some artwork she had done for the band. Oh, and I got to experience a "glomping" firsthand! Ouch! ...
"Little Darling Welcome to the Show ..."
September
Despite the fact that we lived in the same State, it took
Ms. Maggie Moo
and I until the 2nd of September to finally meet! What a great lady she is and I'm really looking forward to going to check out her nice place in Boston before too much longer! ...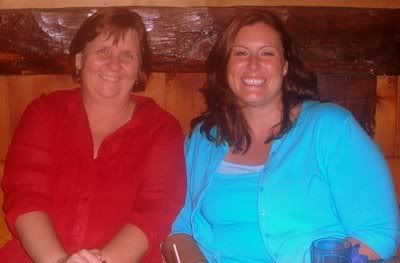 We Meet At Last!
On September 4th, yet
another
highlight of Amanda's year came when she found out that the plushie doll, JimJamZ, that she had given to lead singer Jimmy of Mindless Self Indulgence, had made his debut on stage. There were even pictures on the internet of JimJamZ's new found fame! ...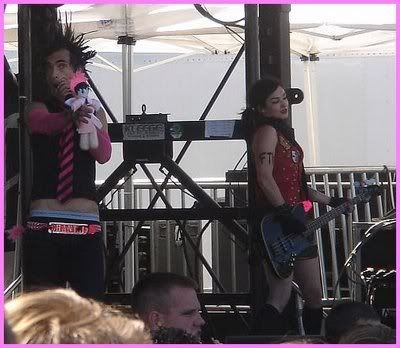 JimJamZ Goes on Tour with Mindless Self Indulgence
October


On October 5th,
The Mo Show
came to Connecticut when Morgen from
It's a Blog Eat Blog World
took the train from Michigan to visit with Ms. Maggie Moo and I for the weekend. We had a great time with one of the highlights being able to dance in Mags' kitchen with Mo! I finally was able to write a wrap-up post on Monday, October 8th ...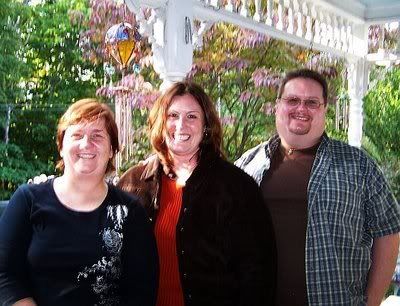 Two Words - Great Weekend!
My life was taken over by small plushie dolls for a good part of October as I helped Amanda create the boys in My Chemical Romance in felt for an upcoming concert in Maine that sadly got canceled due to a wrist injury to drummer Bob Bryar. There were still a plethora of pantless plushies prancing around the place when I wrote the following post on October 24th ...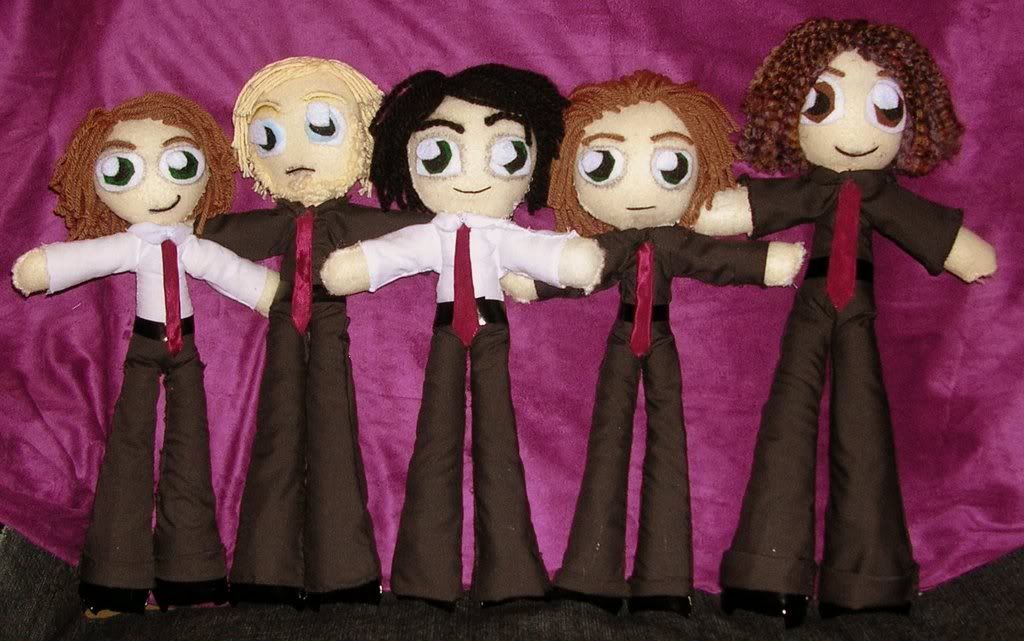 Plushie Progress Post
November
The chance to meet another terrific blogging buddy came on November 2nd, when
Carrie - aka Asara
- and her family drove down from Michigan to Connecticut and we got together for dinner with Mags. I have got to say that Carrie and Billy have two of the sweetest kids I have ever had the pleasure of sitting down to dinner with and it was great to meet a family that was so happy ...
Meeting Another Blogging Buddy
On November 11th, Amanda and I went to see
Trans-Siberian Orchestra
at the Mohegan Sun Arena and I posted about it the following Tuesday, November 13th. It was another night of great head-banging classical and Christmas music! The only thing missing was Jamie ...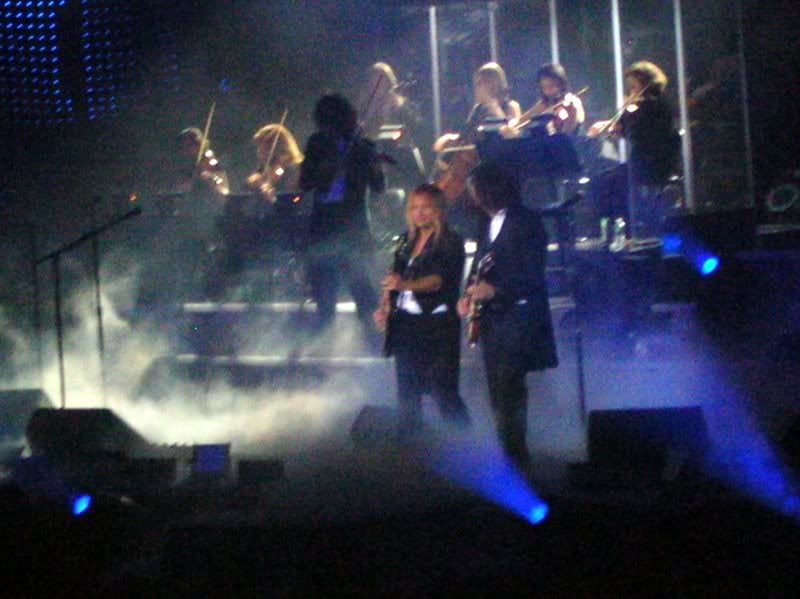 The TSO Concert Wrap-Up
After over a year with the same look on my blog all that changed on November 20th when my blog designer Se7en of
Blogs Gone Wild!
finished and installed my new blog template complete with artwork by Amanda. I went from this -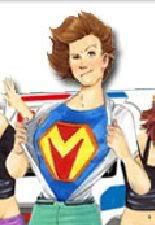 to this -
December
Feeling rather nostalgic, I opened my heart and poured forth on December 6th which is the birthday of the man whose memory still haunts me over 22 years after our first fated meeting ...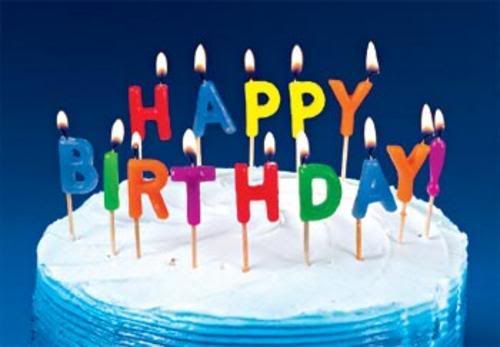 Happy Birthday to My Ghost
What would a year-end wrap-up be without mention of the woman who has brought more visitors to my blog than anyone else - Rachel Lutzker? After her move from WFSB-3 in Hartford to WTIC Fox-61 people wanted to know
why
and Rachel was nice enough to email me and give me the scoop! I posted about it on December 13th and that day my blog had a grand total of
1,055 page hits
which I'm sure will stand as my all-time record high! Thanks in part to Rachel (and to my post about the song
The Christmas Shoes
) I have logged over 11,000 visits to my blog in the month of December alone! ...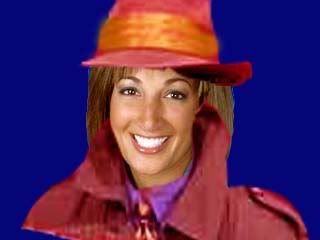 And there we have it - my year in review. It was actually rather difficult to pick those posts that I thought summed up the year the best (which is why May & November have three of them!) but I think that these are a pretty good representation of the Year 2007 here at the House of Mouseski! Thanks for sticking with me through that lengthy review!
What does 2008 have in store? Lord only knows! However, I
can
tell you that Amanda will be going to more concerts (a friend has already gotten her tickets to
Bamboozle 2008
in May), Jamie will be coming back up during the summer, more plushies will be made, the house will eventually be cleaned, and I'll still be dispatching ambulances, writing posts, and attempting to finish my tours on
Rock Band
as well as
Guitar Hero II & III
! With any luck, I'll get the chance to meet some more blogging buddies, too!
Thank you so very much to all of you who have left comments or visited and made me a part of your lives throughout this past year! You have enriched my life more than you shall ever know. I hope you'll stick around on the journey as I continue to ask that ever elusive question - "Are We There Yet??"